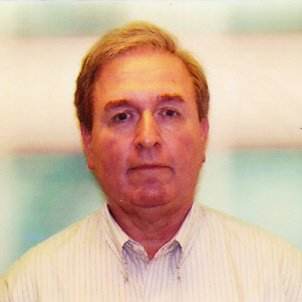 Gregory J. Annen
Click a section button to view details about my career:
Innovative, creative: able to learn quickly, adapt with flexibility, and act decisively
Skilled at organizing complex projects, defining priorities, and delegating tasks
Excellent oral and written communication skills to interact effectively at all levels
Comprehensive technical experience includes all aspects of the SDLC: design, development, integration, QA test, deployment, end user training, and support
Working experience in various development methodologies: Waterfall, V-Model, Agile Iterative/Scrum/Kanban, CI/CD, and DevOps
Hands-on scripting expertise in a variety of test automation tools and execution management frameworks, including:

Selenium WebDriver API with Java and C#
Ruby/Cucumber, with a Gherkin DSL
HP's UFT (QuickTest Pro and Service Test) with VBScript; LoadRunner
soapUI for services and API testing
Perfecto Mobile app testing and automation platform

Administrator-level knowledge of several quality metrics tools, including:

HP's Quality Center/ALM with Business Process Testing (BPT)
Atlassian Jira, Confluence, and Bamboo
CA Rally
Serena Dimensions

Have used a variety of SCM tools for collaborative development: Git, SubVersion, ClearQuest, TFS, Sharepoint, and Confluence
Automation Center of Excellence
I organized and directed a Center of Excellence for test automation, which provided governance, services and support for functional test automation projects across all US development centers. I managed a core team of experts who developed and deployed effective test automation solutions.
Test Automation Frameworks
As a 'hands-on' technical manager, I designed, developed and maintained keyword, data-driven, and hybrid automation frameworks, some for use with HP (Mercury) testing tools: WinRunner, QuickTest Pro / UFT (including BPT), and Quality Center.
Standards and Best Practices
I established, documented and enforced standards for test automation. Initially, I evaluated existing assets, resources, and practices, and then I applied an industry standard methodology to determine the effectiveness of an organization's automation effort. Finally, I managed the efforts of the automation solution development team to ensure that they remained effective within the prescribed guidelines.
Cross-Team Collaboration
I utilized all available channels of communication to share testing assets, knowledge, and solutions across multiple projects and locations. For example, I created a corporate SharePoint site as a common information portal for manual testers and automation scripters. I also organized interactive demos of automation solutions.
Staffing and Training
In addition to hiring expert resources for my own teams, I have provided input to the hiring managers of other teams and at other locations, for full-time, contract, and offshore employees. I assume the role of mentor for new hires.
Loyola University, Chicago, IL
Degree: B.A.
Majors: English Literature, Philosophy

Awards/Honors:
HP Certificates:
QTP/BPT/Unified Functional Test
ALM Quality Center
Perfecto Mobile App Testing Tool
IEEE Affiliate Member
, R4-Central USA Region
Building and upgrading computers and hardware
Robotics: hardware and software development
Creative writing
Portrait painting
Woodworking
"Fixing things that break", sometimes by redesign
Books/Movies: sci-fi a favorite. I'm a fan of 'Doctor Who'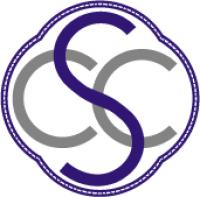 ---
Page design and all original content Copyright © 2019 by Blue Opal Design, Inc. USA
All Service & Trademarks TM on this page are the property of their respective owners